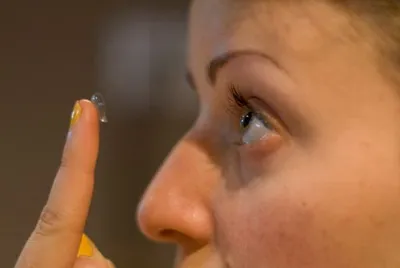 Contact lens engineering, manufacturing technology and materials have evolved immensely over the past twenty years to provide a much larger cross section of patients that are candidates for contacts.
Drs. Lentz, Longoria, McBee, Murrell and Flood fit all types of contact lenses including:
• 1 day, 2 week, and one month disposable contact lenses
• toric contacts to correct astigmatism
• bi-focal contact lenses
• rigid gas permeable contact lenses
• scleral contact lenses for dry eyes, irregular corneas or hard-to-fit eyes
• and many other specialty contact lenses, please contact us to learn more.
Our doctors fit contact lenses for a wide age group including pre-teens up to baby boomers and active seniors. Based on the health of your eyes, the eye doctors can tell you if you are a candidate for contacts and will use their expertise to choose the contact lens which will allow for the best vision, comfort and eye health possible.